The Sample Pack
the perfect way to try how SW enhances your wine experience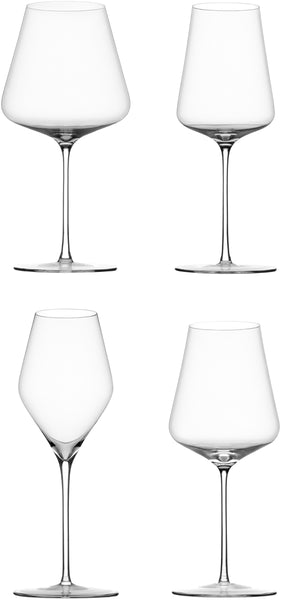 description
Are you looking for the perfect introduction into our handmade SW stemware and don't know which style to get first?
With THE SAMPLE PACK, we've got you covered. This 4-pack comes with one glass of each of the following glass styles: THE RED, THE WHITE, THE CHAMPAGNE, and THE ESSENTIAL
Taste the difference our handmade SW glasses bring to the table and how they enhance your wine tasting experience!